About
Meadowbank Family Dental
Our modern family practice opened in 2020. However, our time in Meadowbank is anything but new. Dr Jin Yong Park (Dentist) has worked in this area for several years. As new families move to our community and West Ryde, Dr Park sought to establish his own practice to serve the town he knows and loves.
Here you'll find a crisp, clean, modern facility where we can focus on what's important: people like you and your family.
MEET DR PARK

Why We're Different
We're known for being a friendly practice with gentle care techniques. Our patients are more than just numbers to us. Personal relationships and communication are vital to ensure the highest quality of care. We aren't just your dental provider, we're also your friend.
Our services are affordably priced for the entire family. From children's dentistry to complex dental implant cases, you'll find that our competitive fees are priced lower than other dental offices in the area. We also accept and process the Child Dental Benefits Scheme on your behalf, and accept private health insurance funds.
Advanced Technology
By investing in state-of-the-art equipment, such as 3D X-rays, CT scanning technology and intraoral cameras, we can ensure the highest quality and care for each patient. High-resolution imaging also allows us to communicate more efficiently with our clients, as you can closely examine your scans and radiographs for a more in-depth understanding of your oral health status.
Our patients—particularly children—can enjoy watching programs on the ceiling-mounted televisions in the exam room.
We Love Caring for Kids
As a child-friendly practice, we use a "show-tell-do" approach to caring for young or particularly anxious individuals. We feel that familiarising children with the dental care process at a young age helps them feel more comfortable, regardless of where their smile journey takes them.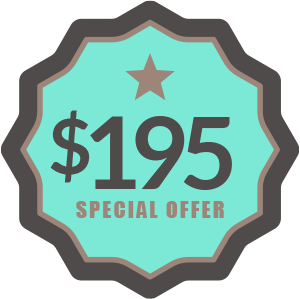 Reserve an Appointment Today
We offer more competitive pricing than other dental practices in the area. Contact us now to reserve an appointment. Be sure to ask about our new patient special.

About Meadowbank Family Dental | (02) 8057 1086