Cosmetic Dentistry in Meadowbank
Regular dental appointments keep your teeth and mouth healthy, but what if you don't like what you see in the mirror? Cosmetic dentistry improves the aesthetics of your smile, including colour, position and size.
Today, cosmetic dentistry is a popular option for all ages and is recognised as a legitimate and much needed practice in dentistry. Every year, cosmetic dentistry procedures restore confidence to thousands of people. With constant advances in the materials and techniques used, smile makeovers are becoming more natural as time goes on.
Techniques and Skills Make a Difference
Our dentists are highly trained and skilled in a variety of cosmetic techniques, including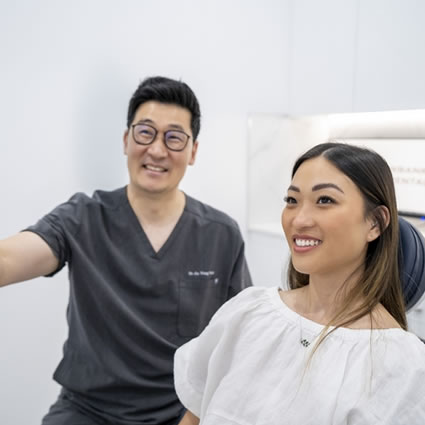 There are other techniques and procedures cosmetic dentistry can offer you. Our dentists will discuss your goals, the various methods to achieve them, and what a realistic outcome looks like for you. When you are ready to move forward with care, we'll be with you every step of the way.
How Is It Different?
Restorative dentistry and cosmetic dentistry may seem the same, but there are subtle differences. While both areas may both utilise the same treatments, for example crowns and implants, the end result is not the same. Cosmetic dentists go beyond simple restoration in search of the perfect smile.
The Decision Is Yours
If you're ready to move forward, fix the issues, have a better quality of life, and restore your smile, we're here to help. Contact Meadowbank Family Dental today to make an appointment.
CONTACT US

Cosmetic Dentistry Meadowbank, West Ryde NSW | (02) 8057 1086