Dental Crowns & Bridges in Meadowbank
What Are Dental Crowns?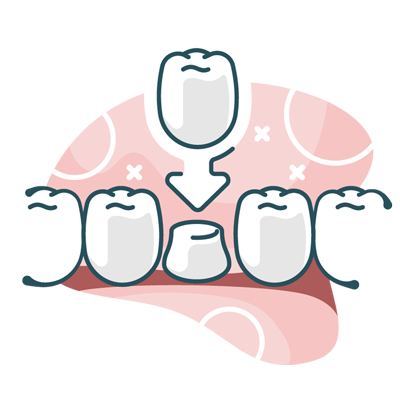 A dental crown is one of the most well-known dental restorations. A full covering around the tooth, it's often referred to as a 'cap'. They are the perfect way to restore misshapen or uneven teeth.
Crowns offer protection from infection after root canal surgery, and when teeth are discoloured, chipped, or broken. They may also be necessary if you grind your teeth, cannot chew food comfortably, or if your bite is out of alignment.
Are Crowns a Good Choice for Me?
This type of treatment is a good option for those who have sustained severe damage to the tooth. Not only does it restore the structure and strength of your tooth, but it also improves your facial and smile aesthetics. Crowns are also durable, lasting 15-20 years on average.
With the advances in technology, your crowns will appear natural, and match the surrounding teeth. There are four materials commonly used to make crowns: ceramic, porcelain fused to metal, gold alloys, and base metal alloys. Depending on the condition of the tooth, we may advise either ceramic (Emax or zirconia) or metal (gold) crowns.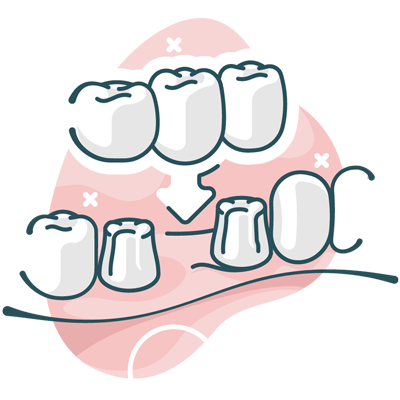 Another Option
A dental bridge is a fixed dental prosthesis to permanently replace missing teeth with false teeth. The bridge is attached to the teeth on either side of the gap, which have been prepared to receive the new crowns. Bridges are usually made of porcelain or metal, a mixture of the two, or zirconia.
Bridges are a good choice for those who don't wish to get dental implants or dentures. The process for getting a dental bridge is quick, taking about two weeks to complete. Good oral care must be maintained to ensure the anchor teeth remain healthy. With proper care, dental bridges can last for many years.

Dental Crowns & Bridges Meadowbank, West Ryde NSW | (02) 8057 1086