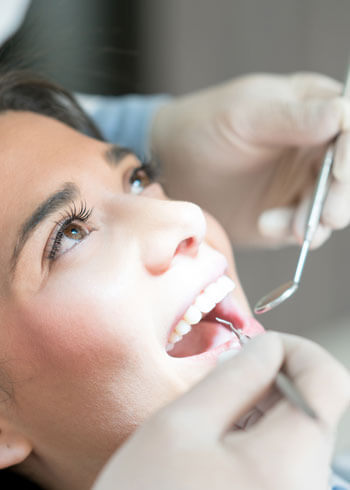 General Dentistry in Meadowbank
At Meadowbank Family Dental, our goal is to help you achieve healthy, beautiful smiles. We offer a wide range of services to maintain the normal function and aesthetic of your teeth and mouth.
Our focus is on long-term dental health. Unfortunately, many people only visit a dentist when they're in pain. To prevent similar tooth and oral pains from recurrence, we recommend visiting a general dentist two times per year. Practising preventative measures helps catch problems in their early stages.
General dentistry covers a wide range of areas in preventative care, minor restorative care, and cosmetic procedures. Whether you want to check your dental health, suffer from a dental problem, or fix some aspect of your teeth, Dr Park (Dentist) is here to help.
NEW PATIENTS

Checkup and Clean
Even the healthiest teeth and brightest smile need regular comprehensive oral examinations and cleaning. Accumulating plaque and tartar may cause several dental problems, including gingivitis, periodontitis, halitosis, tooth decay, and tooth loss.
Every routine checkup and cleaning includes:
Comprehensive oral examination—Evaluate each tooth for underlying decay, assess tooth and bone structure, and existing restoration, such as fillings, inlay or onlay, crowns and bridges. We also assess your oral health, including oral cancer screening, TMJ, nocturnal bruxism and sleep apnoea.
Full X-rays—Gives the dentist the most accurate picture of your oral health.
Scale and polish—Accumulated plaque, tartar, and stains will be removed. Our dentist will scale your teeth for smooth and clean teeth when you leave our clinic.
Fluoride treatment—sensitivity may be reduced and remineralised to improve strength of your teeth.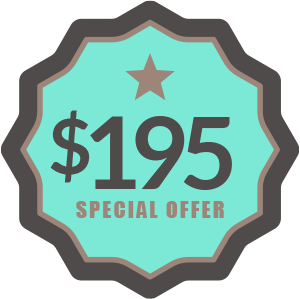 Establish a Healthy Routine
Only $195 for Check-up, Cleaning and X-rays!
To keep teeth healthy and a beautiful smile, regular dental care is necessary. Reach out to our practice to get started.

General Dentistry Meadowbank, West Ryde NSW | (02) 8057 1086