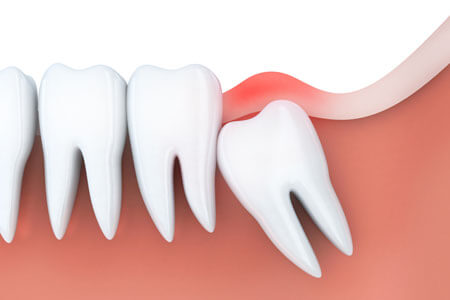 Wisdom Teeth Extractions
in Meadowbank
Wisdom teeth, also known as the third molar, are the last teeth to push through the gums. They usually erupt from the gums between the ages of 17-24. Some wisdom teeth do not come through fully and get stuck, causing other teeth to move and become difficult to clean. In some cases, the tooth can lean against another tooth, causing pain.
What to Expect
Most upper wisdom teeth can be removed easily under a local anaesthetic. Lower wisdom teeth can be more difficult to remove. Removing a wisdom tooth can involve cutting the gum to uncover your tooth, removing bone around the tooth, and dividing your tooth with a drill.
At Meadowbank Family Dental, our years of experience help you feel comfortable and relaxed in the dentist's chair before performing any procedures. Our dentists are skilled at removing wisdom teeth and providing you with the best results.
NEW PATIENTS
Issues With Wisdom Teeth
If you experience any of these issues, we recommend you come to the practice to see if the wisdom teeth might need to be removed.
Pain
Gum infections
Bad breath (halitosis)
Decay (of the wisdom tooth or neighbouring teeth)
Ulcers
Excessive growth
Difficulty opening and closing the mouth (Trismus)
Contact Us
Our goal is to help you achieve better oral health outcomes with quality dental care. If you're experiencing any discomfort from your wisdom teeth, please contact our front desk today to schedule an appointment with Dr Park (Dentist).

Wisdom Teeth Extractions Meadowbank, West Ryde NSW | (02) 8057 1086