Dental Restoration in Meadowbank
Tooth enamel is the hardest substance in the body – even harder than bone. You might think that should make it almost indestructible, but if it were, there wouldn't be any need for dentists.
While proper brushing, flossing and periodic cleanings and exams in our office contribute to a healthy smile, sometimes, even with the best dental care, you can experience tooth decay, cracked and chipped teeth or even missing teeth that affect the way you look and feel about yourself. That's where restorative dentistry comes in.
What is It?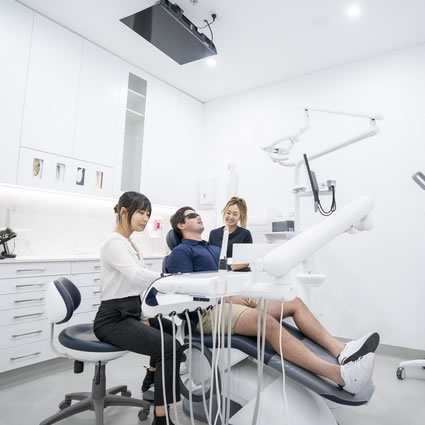 Restorative dentistry provides the perfect "fix" for those missing, decayed and damaged teeth and prevents them from becoming or affecting adjacent teeth. Common restorative treatments include:
Find Out if You're a Candidate
Restorative dentistry is designed to fix the problem with your teeth, relieve pain and pressure and provide you with a natural fit that replaces one, several or all of your missing teeth. If it sounds like something you could benefit from, Meadowbank Family Dental is here to help.
Contact us today to book an appointment-we can't wait to see you.

Dental Restoration Meadowbank, West Ryde NSW | (02) 8057 1086