Emergency Dentistry in Meadowbank
Accident and unexpected events may occur anytime. We understand and are here to help!
Our emergency dentists
are available after hours, weekdays and weekends—when you need us the most.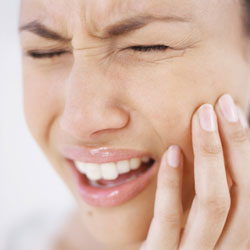 What Do I Do?
Don't panic! There are temporary measures available for most emergencies—for pain, take a pain reliever and rinse your mouth with warm salt water frequently; tooth loss, hold tooth by the crown and gently wash with saline or milk and store in a clean container with the patient's saliva or milk; cracked tooth, keep away from excessively hot or cold foods or liquids, take pain meds; abscess, rinse your mouth with warm salt water until you can get to your appointment.
If you or a family member experience a dental emergency, please book online or call now to make an appointment with Dr Park. Our emergency dentist is available after hours; call us at [EMERGENCY PHONE].
NEW PATIENTS

Emergency or Not?
Emergency dentistry deals with oral health complications that require immediate attention. Examples of complications that fall under emergency dentistry include
Trauma and accidents
Extractions
Oral pain and toothaches
Root canals
Cracked or chipped teeth
Teeth that have been knocked out
Damage to dental work
Sports-related injuries
Wisdom tooth removal
Oral infections
Complications resulting from oral surgery
Dental abscess
Facial swelling
Bleeding gums
Toothache
Jaw (TMJ) pain
Oral health complications should be dealt with as soon as possible. Even if there's little or no pain, they can quickly lead to more serious and long-lasting damage if not treated promptly.
The absolute best way to avoid oral health complications is to take good care of your teeth. Daily brushing and flossing, along with scheduling regular dental appointments every six months, can prevent unnecessary complications.
Someone is Here to Help
When a dental emergency occurs, it's very reassuring knowing that help is just a phone call away. Contact our emergency number to get help you can trust.

Emergency Dentistry Meadowbank, West Ryde NSW | (02) 8057 1086