New Patients at Meadowbank Family Dental
Meadowbank Family Dental
prides itself on being transparent, friendly and gentle. New patients usually expect their first visit to take about 30-45 minutes from start to finish.
Your First Appointment
When you arrive, our team will visit with you and complete the necessary new patient forms. Next, we'll escort you to the back to take a full-mouth OPG X-ray. From there, we'll seat you in the exam room, and the dentist will visit with you about your medical history and any concerns you may have.
After we perform a scale and clean, we'll sit you up and show you your digital imaging on the computer screen. If any treatments are necessary, we will discuss what needs to be done and which options are available. We'll provide you with a detailed treatment plan that explains all procedures, appointments and fees before you leave.
Each of our new patients also receives a complimentary welcome pack.
Children Welcome
Children of all ages are always welcome here. Elementary students and teens will find that our team is friendly and attentive to their unique needs. We designed our practice to appeal to everyone, including younger guests. There are even televisions mounted on the ceiling inside the exam rooms, so your child can watch their favourite program during their appointment.
Insurance Accepted
We offer no-gap appointment options for our patients with private health insurance. All insurances are accepted, and we are the first provider for NIB in this area.
If your child qualifies for CDBS benefits, we can process the claim on your behalf, preventing out-of-pocket fees for parents.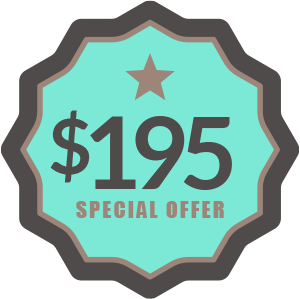 New Patient Special
New adult patients can receive a comprehensive exam, scale and clean and OPG X-ray for just $195.
New patients of all ages are welcome! Contact us now to schedule your new patient exam with Dr Jin Yong Park (Dentist).
CONTACT US

New Patients at Meadowbank Family Dental | (02) 8057 1086